[img type="rounded" responsive="true"]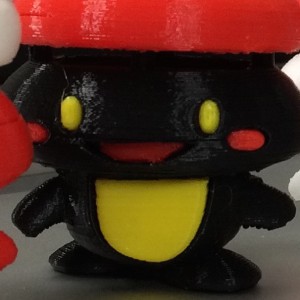 [/img]
Interested Topics
Fault-prone module detection using byte code.
Research works
E. Choi, T. Fujiwara, and O. Mizuno, "

Weighting for Combinatorial Testing by Bayesian Inference

," In Proc. of 10th IEEE International Conference on Software Testing Verification and Validation Workshop (ICST2017), Posters track, pp. 189-191, March 2017.
T. Fujiwara, "

Improvement of the Bayesian Inference Based Prioritized Combinatorial Testing and Assessment of the Tendency to Detect Faults

," Master thesis, 京都工芸繊維大学 大学院工芸科学研究科, 2017.
T. Fujiwara, O. Mizuno, and P. Leelaprute, "

Fault-Prone Byte-Code Detection Using Text Classifier

," In Proc. of 16th International Conference on Product-Focused Software Process Improvement (PROFES2015), 1st International Workshop on Processes, Methods, and Tools for Engineering Embedded Systems, LNCS(9459), pp. 415-430, December 2015.
T. Fujiwara, O. Mizuno, "

バイトコードを用いたテキスト分類による不具合予測

," ソフトウェア・シンポジウム2015, pp. 80-88, June 2015.
T. Fujiwara, "

バイトコードの機械学習に基づく不具合予測手法の提案

," 卒業研究報告書, 京都工芸繊維大学, February 2015.